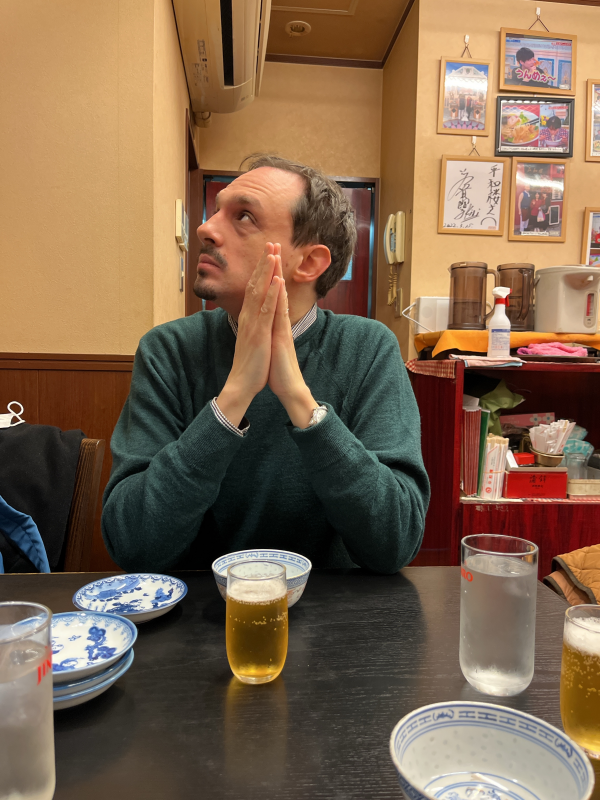 Marco Scutari, Ph.D.
Senior Researcher in Bayesian Networks and Graphical Models
Contact Information
Istituto Dalle Molle di Studi sull'Intelligenza Artificiale (IDSIA)
Polo Universitario Lugano
Via la Santa 1
6962 Lugano (Switzerland)
work email: scutari@idsia.ch
personal email: marco.scutari@gmail.com
Here are my curriculum vitae, my Google Scholar profile and my arXiv preprints.
Publications
Books
Old books and book editions are available here.
Book Chapters
Old book chapters are available here.
Refereed Journal Articles
In the works
A Tutorial on Bayesian Networks for Psychopathology Researchers. [ ]
G. Briganti and M. Scutari and R. J. McNally.
Psychological Methods.
A Bayesian Hierarchical Score for Structure Learning from Related Data Sets. [ arXiv ]
L. Azzimonti, G. Corani and M. Scutari.
International Journal of Approximate Reasoning. This is an extended version of the "Structure Learning with a Hierarchical Bayesian Score" PMLR paper.
Using Data-Driven Bayesian Network Analysis to Explore Recovery Pathways in People with Low Back Pain Receiving Individualised Physiotherapy or Advice. [ ]
B. X. W. Liew, J. J. Ford and M. Scutari and A. J. Hahne.
PLoS ONE.
Achieving Fairness with a Simple Ridge Penalty. [ arXiv ]
M. Scutari, F. Panero and M. Proissl.
Statistics and Computing.
Do Short-Term Effects Predict Long-Term Improvements in Women who Receive Manual Therapy or Surgery for Carpal Tunnel Syndrome? A Bayesian Network Analysis of a Randomized Clinical Trial. [ ]
B. X. W. Liew, A. I. de-la-Llave-Rincón, M. Scutari, J. L. Arias-Buría, C. E. Cook, J. Cleland and C. Fernández-de-las-Peñas.
Physical Therapy.
Published
Older papers from up to 2014 are available here.
Ph.D. Dissertation and Technical Reports
The material from my Ph.D. dissertation is available here.
Teaching Material
My teaching material is available here.
Invited Talks, (Short) Course Slides, Conference Presentations and Posters
Older talks from up to 2014 are available here.